Looking for an outside beanbag? To enjoy in the garden, the balcony or in your boat? What could be better than being able to dream away in an outdoor beanbag from Terapy. These outdoor beanbags are made of stretchy cotton. As a result, the outer seat bag molds to your body and supports your back. The result, ultimate sitting pleasure!
Let go of your thoughts and dream away on a cloud of marshmallows. That's the feeling this outside beanbag gives you. Because the outer cover is made of cotton, you can always wash it. You can also always order a new beanbag cover. The only thing is that the Terapy beanbags cannot be left outside, so always put them inside at night and in the rain.
Different beanbags for outdoor use
Of course there are different types of outdoor beanbags for outdoor use. There are both single beanbags for outdoor use, as well as large beanbags. So you can also enjoy the sun together in a garden beanbag for outside.
From outdoor beanbag to boat beanbag
The ideal thing about an outdoor beanbag is that you can easily move it. Thanks to the light materials of which the outer seat bag is made, you can drag it everywhere. So you not only have a beanbag for outside, at the same time it can be used as an inside beanbag or as a boat beanbag .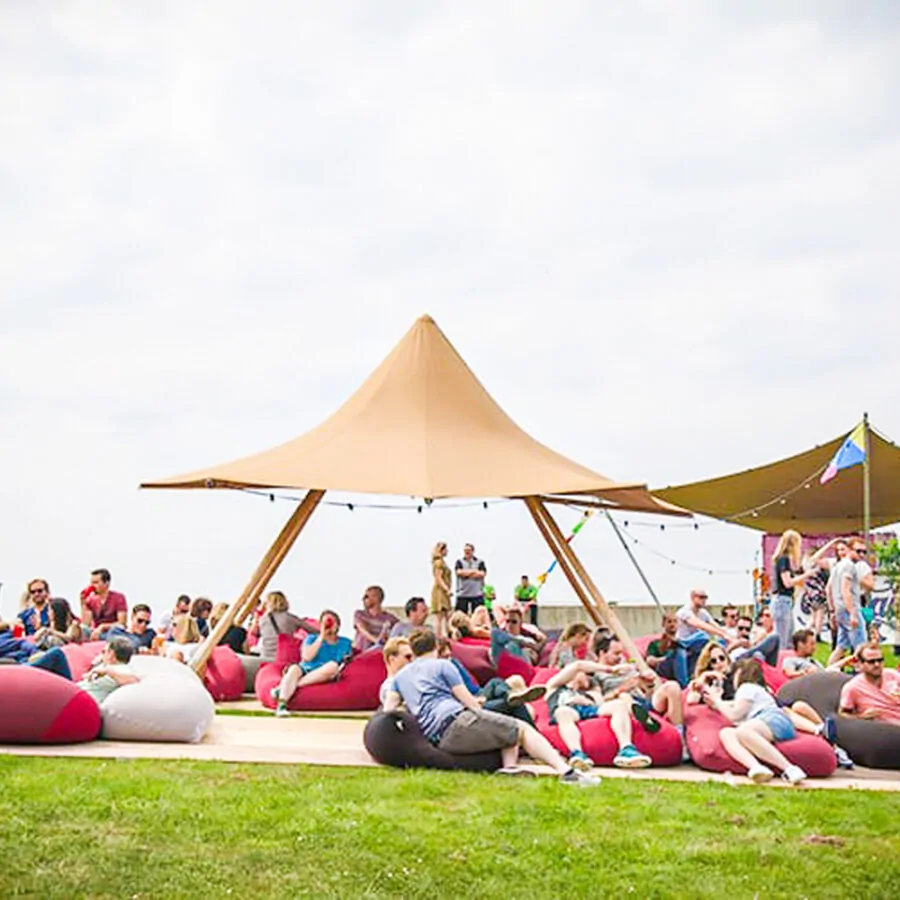 Beanbag for outdoor use at a festival
Because all our outdoor beanbags are so comfortable, they are regularly used during festivals and other events. Not only can you chill out in the outdoor lounge beanbags. During film screenings or other (art) exhibitions, you keep your attention by the active posture in the outdoor beanbag. So if you are organizing a party, wedding or other event, you can always contact us for renting outside beanbags. You can also buy the beanbag here!
Take a look at the offer!
That's why you choose Terapy
Our beanbags adapt completely to your body, so you experience ultimate comfort.
Choose from many different colors and designs. Turn your beanbag into an eye-catcher!
Free shipping from € 500 throughout Europe
We deliver in 1-3 business days