Rent cheap beanbags? Nowadays, almost no event or festival is complete, without rental beanbags! The handy thing about renting beanbags is that you can use the beanbag for almost any event. We offer a choice of 2 models, namely festival models and exhibition models.
Festival model: Covers are neatly washed, but may contain a hole or stain.
Exhibition model: Equipped with an (almost) new cover.
PLEASE NOTE !!!: Transport costs apply to the transport of rented beanbags. Please contact us to request these costs.
All prices below include VAT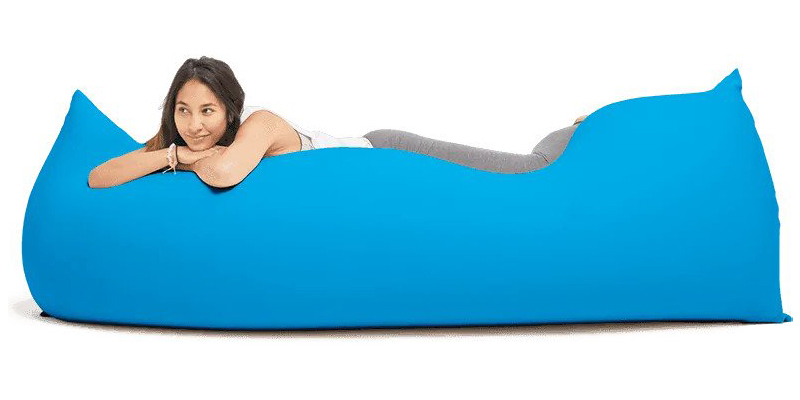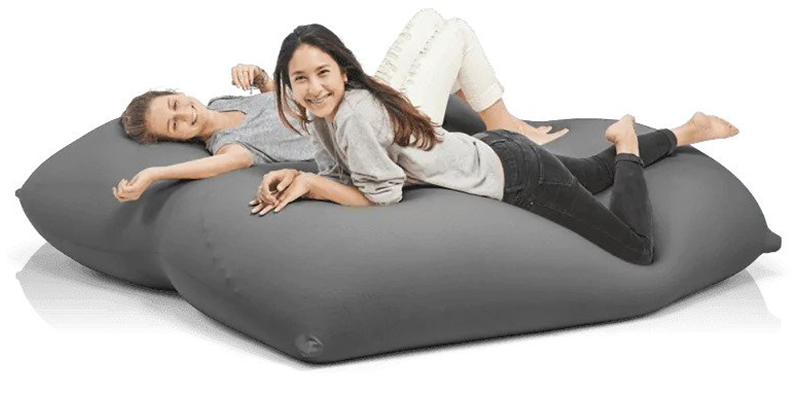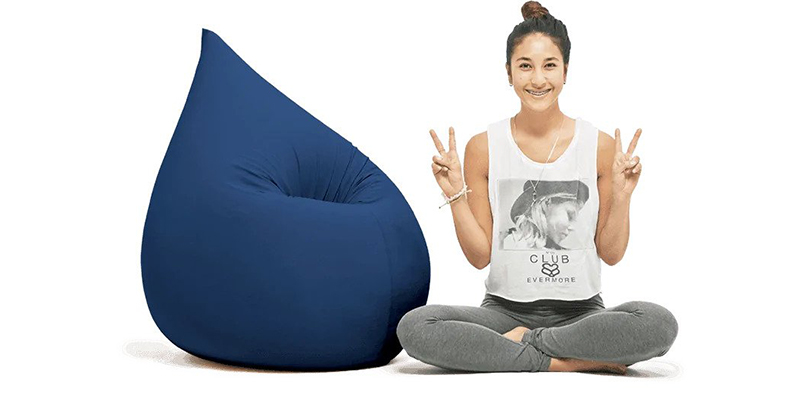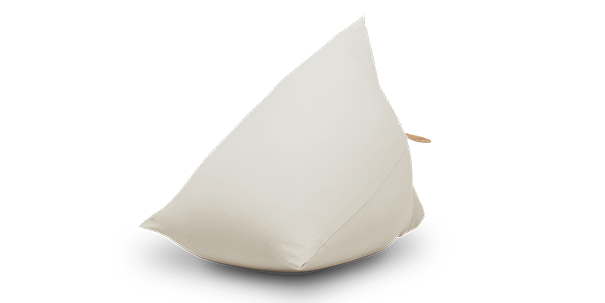 Rent cheap beanbags? Nowadays, almost no event or festival is complete, without rental beanbags! Terapy beanbags can be used for various events. Give the visitors of your event a wonderful moment of relaxation! Our beanbags can be rented from 1 piece!
Rent beanbags for the interpretation of the lounge
Chilling, lying down and lounging, that's what the soft festival beanbag from Terapy is very suitable for. The beanbags are made of stretchy cotton. As a result, the lounge beanbag molds to every body and is extra comfortable. And while it feels like you're lying on a cloud of marshmallows, you can let go of all your thoughts. Let the festival visitors dream away. Lying down alone, together with a friend, or with a whole group. It's all possible with our beanbag rental models.
Rent beanbags for other areas
Our rental beanbags are often used in different ways. Because you sit upright in the Terapy and adopt an active posture, you keep your full attention while your body relaxes. This makes the comfortable beanbags for rental also extremely suitable for use during film screenings, lectures, conferences and party and events. Handy such a beanbag!
Party and event rental beanbag colors
The beanbag rental offer that we have contains almost all the colors of the rainbow. Would you like a colourful mix of colours and do you want the audience to sit on red, pink, green and blue beanbags? No problem! Or do you prefer to dress up your event with neutral colors? Then the black, light or gray beanbags are probably better suited. You can also rent beanbags for your wedding! As far as we are concerned, anything is possible. Do you have preferences for the color? Contact us to discuss the possibilities!
We can make a suitable offer for the most diverse events so that everyone can rent cheap beanbags. For this we have single models, beanbag benches in which you can lie stretched out or where you can sit with several people. Of course we also regularly use our large beanbags , including Baloo and Dino. These cuddly monsters can accommodate up to 3 to 5 people!
Are you looking for a beanbag with your brand or the logo of your event, festival or party printed on it? Then you have come to the right place at Terapy! Together with you, we are happy to join forces to create a wonderful lounge corner or place. Do you have a stand that you want to decorate nicely or do you want your visitors to relax on a beanbag with the logo of your event or festival? Please contact us for the possibilities. Our specialists are happy to explain what is possible and are happy to think along with you! Go for the beanbags from Terapy with your own logo and provide a personal touch to your lounge corner!
Do you want to rent nice seats for a catering party and event, festival or other event? Complete your chill corner with beautiful sofas and lounge beanbags. You can easily rent event beanbags at Terapy. Complete your event styling with the most beautiful festival beanbags from Terapy with your own logo or brand. Through accessible event rental you can provide your event with beanbags in matching colors. You can request a quote via verhuur@terapy.eu or contact us via 020-6145090.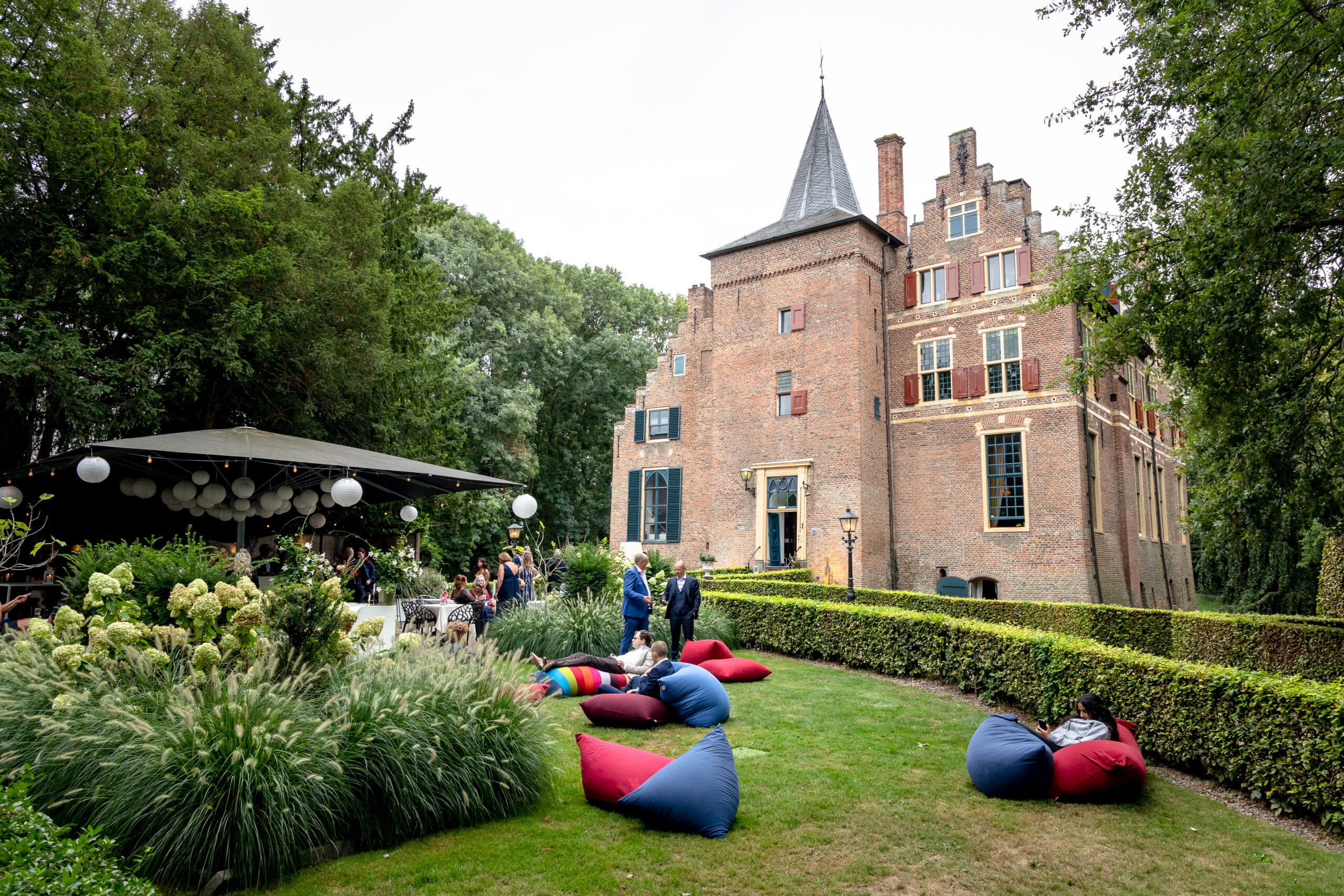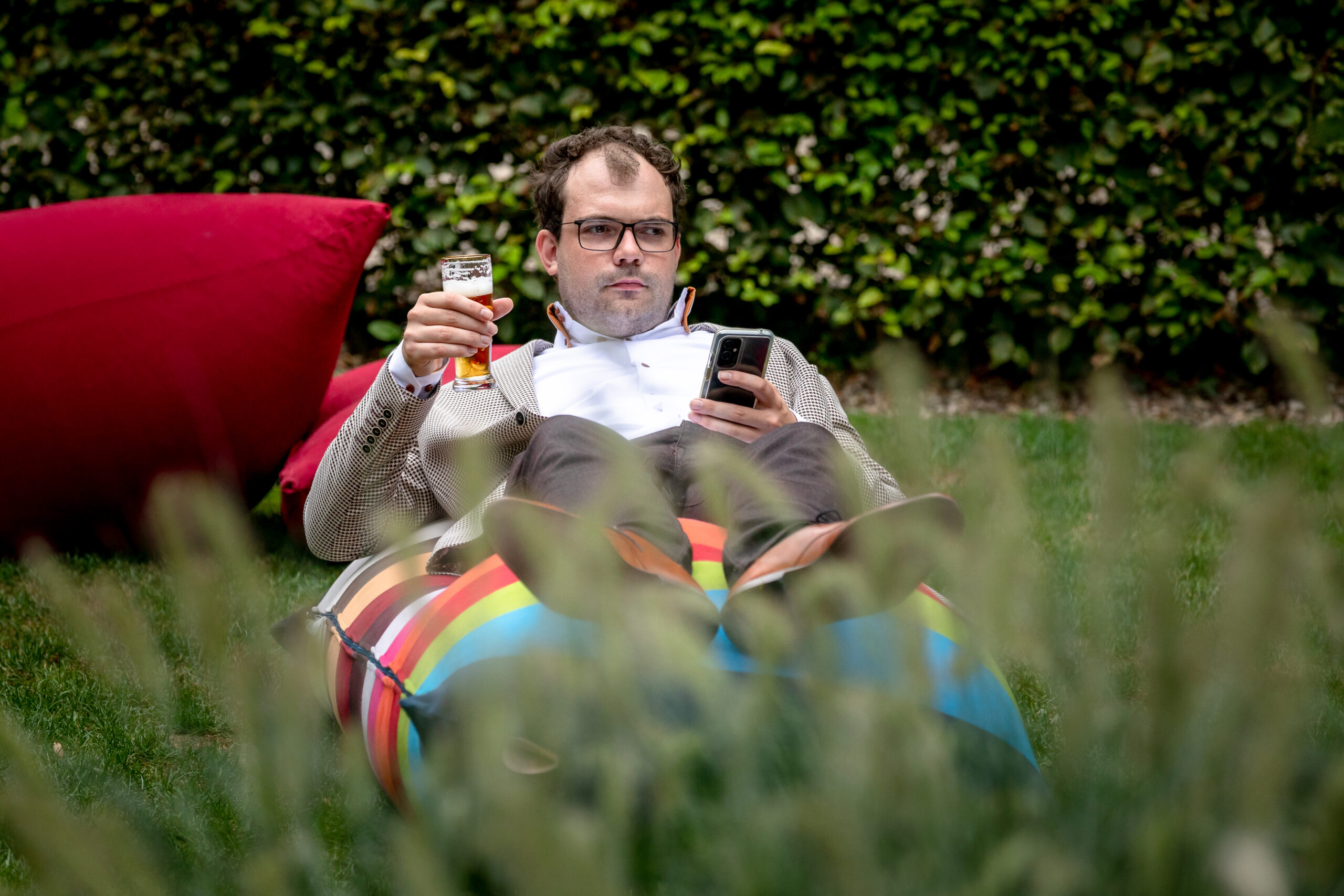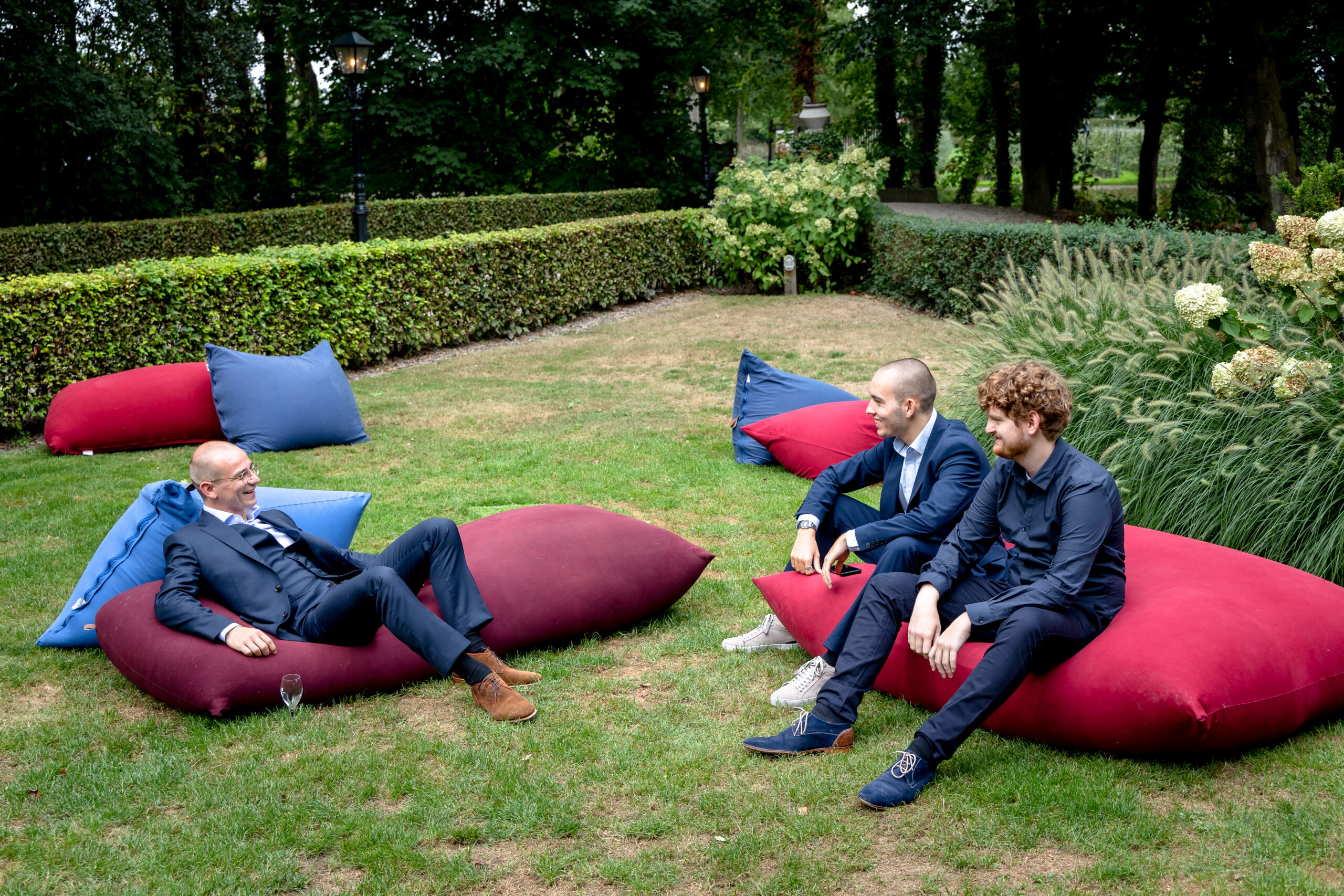 That's why you choose Terapy
Our beanbags adapt completely to your body, so you experience ultimate comfort.
Choose from many different colors and designs. Turn your beanbag into an eye-catcher!
Free shipping from € 500 throughout Europe
We deliver in 1-3 business days