What could be better than relaxing on a beanbag? In no time you dream away and you can let go of all your thoughts. By relaxing on an indoor beanbag you can fully recharge again. After such a wonderful moment of rest, you can continue recharged for the rest of the day.
Beanbags for indoor use also have even more advantages. For example, you can use the inner beanbags in all kinds of different places. There are small beanbags for indoors that you can use as an extra seat next to the sofa or reading space in the children's room. And large beanbags for inside the living room or upstairs in the play attic. There, the inner beanbags are an ideal outlet for children, on which they can release all their energy. Because children prefer to use a wonderfully soft beanbag for indoors as a bouncy castle or vehicle through the house. And of course you can also use a large beanbag for indoors as an extra sleeping place for guests.
Ergonomic sitting position
The longer you use the Terapy beanbag for indoor use, the more you will notice what it does for your body. Due to the ergonomic design of the inner beanbag, the pressure points of your back are relieved and your body comes into total relaxation. And what could be better than starting or ending the day that way. Both the indoor adult beanbag and the indoor children's beanbag , they are all made of the same soft materials, which provide the ultimate seating comfort.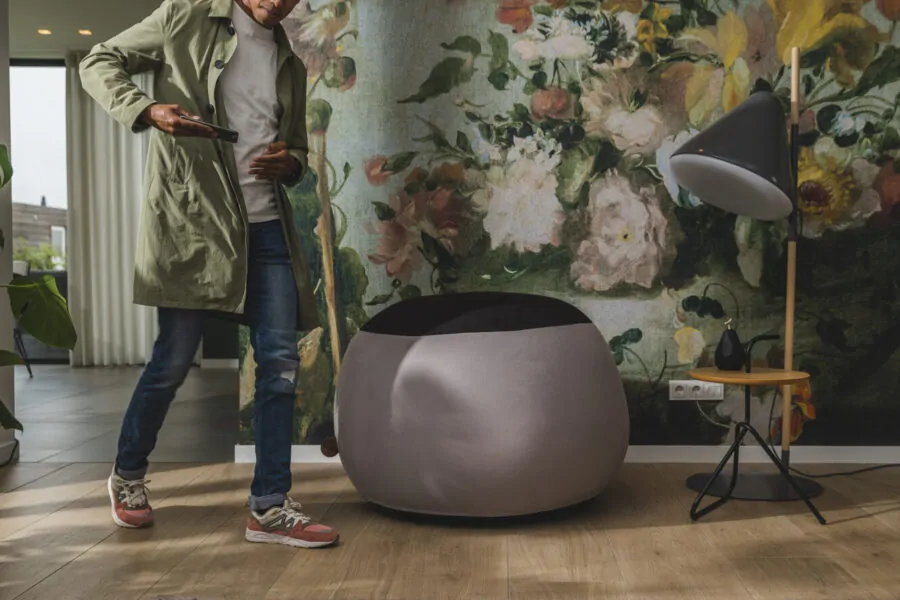 Lightweight beanbag for indoor and outdoor use
Because the beanbag inner cover is filled with Styrofoam, the inner beanbag weighs almost nothing and you can easily pull it anywhere! In no time you can turn it into a beanbag chair or a beanbag sofa, whatever you want. And of course you can also use an indoor beanbag as an outdoor beanbag in the garden. To be able to enjoy the sun with a nice drink.
The outer cover of the indoor beanbag is made of stretchy cotton. Not only is the inner seat bag so soft and comfortable. Of course, you can always choose a new color of your beanbag for indoor use, by ordering a new cover. Handy if you want to renew your interior, or if you want to use the inner seat bag in a different place.
Take a look at the offer!
That's why you choose Terapy
Our beanbags adapt completely to your body, so you experience ultimate comfort.
Choose from many different colors and designs. Turn your beanbag into an eye-catcher!
Free shipping from € 500 throughout Europe
We deliver in 1-3 business days